Beautiful sunrise view from my apartment.
I'm currently in the US for a business trip. I usually stay at a hotel but since I'm on indefinite business trip, I was asked to stay in a condo. I'll take pics of my unit and post it here soon-ish.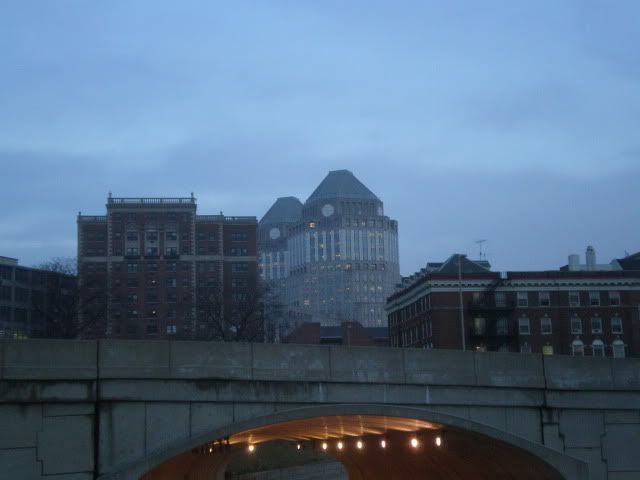 My office is in one of the towers. Took this on my way to work in the am.
It usually takes me 10 minutes to walk from the condo to the office. The weather is a bit cold but the wind chills are a bit harsh. I always put on a smile while walking.
Aba, if ma-freeze ang face ko, at least I'm perpetually smiling! Feeling ko para ako nagpa-botox dahil di ko magalaw ang face ko
. Hahaha! :D
I don't like going to HQ coz the downtown is boring. Nothing much to do and the malls actually close at 6 frigging pm! Hahaha! Goodness. :D
Anyways, I'm off to lunch. Laters~
Mwah!