In the effort of promoting work-life effectiveness, our company made new rooms in our floors to help us relax and be fit. There are 2 new rooms in my own floor and officemates are telling me that they had me in mind when they did the design. *LOL*
First stop: Bike Room
I always complain that I don't have enough time to go to the gym so they made this room for me. Haha!
I can now watch my Asian concerts/dramas when biking. Hehe.
We have a boxing room as well in the upper floor and an aero-chorva in another floor.
Second Stop: Ruby Zen Room
I think there is one massage room every floor.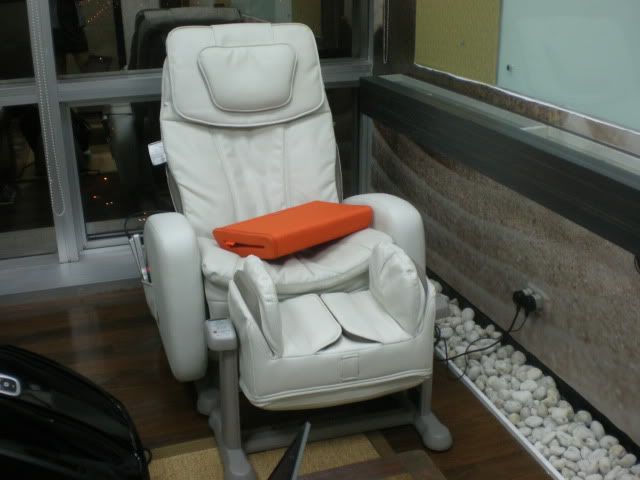 You can have a full massage or partial depending on your needs. Perfect for my sore and tired muscles.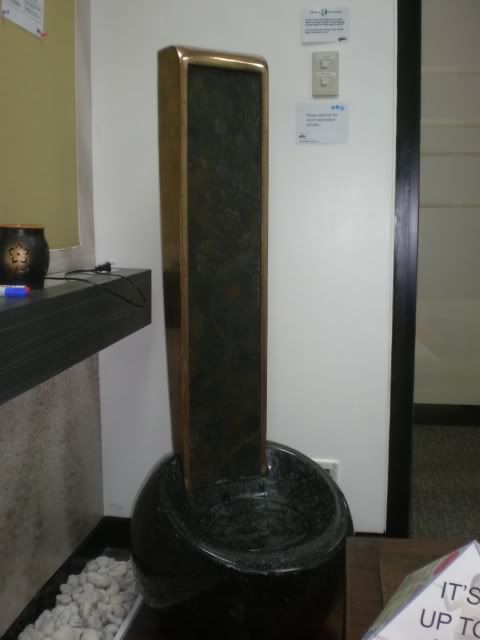 The sound of the water is lulling me to sleep....zzzzzzzz....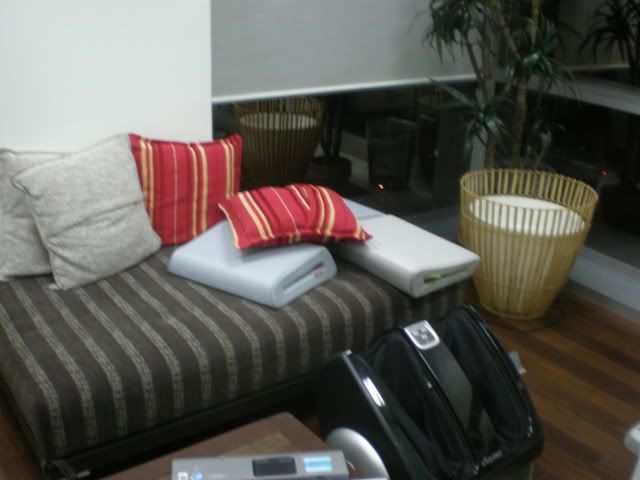 If I am sleepy enough, I have my sofa bed with me. Zzzzzz...
In short, ayaw na nila ako pauwiin. Kulang na lang shower room. Hahaha! :D